Mentha Piperita Oil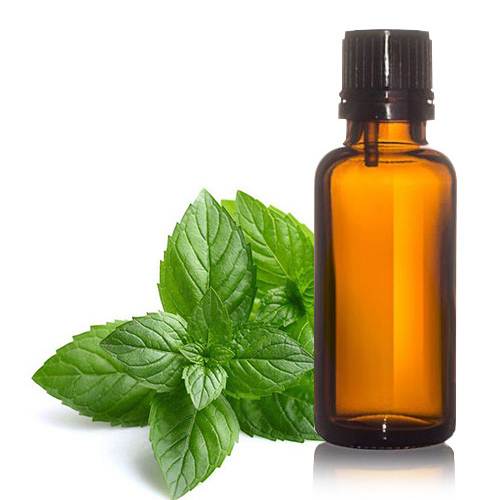 Mentha Piperita Oil
Price And Quantity
Product Specifications
8006-90-4 / 84082-70-2

99%
Leaves

Pure Essential Oils
Peppermint, Herbal Extract

Other
Product Description
Mentha piperita oil is a peppermint oil obtained from the leaves of peppermint. The fresh fragrance, cooling sensation and pungent flavour of this oil makes it highly demanded in food, cosmetics, personal care, pharmaceutical and many other industries. People can use this oil at home in number of ways, for instance bath preparation and aromatherapy. Our company supplies pure, undiluted oil which can be used for topical application but only after diluting in any carrier oil. It can be blended with other essential oils, such as thyme, eucalyptus, lavender, cinnamon and clove.
Mentha Piperita Oil Specifications
| | |
| --- | --- |
| Extraction Method | Steam Distillation |
| Pack Size | In 1/5/10/25 L |
| Pack Type | Bottle, Drum |
| Botanical Name | Mentha x Piperita L |
| CAS Number | 8006-90-4 / 84082-70-2 |
| Shelf Life | 3 to 4 Years |
| Family Name | Lamiaceae |
Frequently Asked Questions
What is Mentha piperita oil used for?
The topical use of peppermint oil to the skin is recommended for treating conditions like headache, muscle aches, joint discomfort, and itching. Peppermint oil is recommended for treating coughs and colds, relieving discomfort, enhancing brain performance, and lowering stress in aromatherapy.
Is Mentha piperita the same as peppermint oil?
The fatty acid oil Mentha piperita, usually referred to as peppermint oil, is derived from plants and is extracted from peppermint leaves (Mentha piperita).
Is Mentha piperita safe?
It was determined that Mentha Piperita (Peppermint) Oil, Mentha Piperita (Peppermint) Extract, Mentha Piperita (Peppermint) Leaves, and Mentha Piperita (Peppermint) Water are safe when used in cosmetic formulations, with the caveat that the concentration of pulegone in these ingredients should not exceed 1%.
Who should not use peppermint oil?
Due to its impact on the lower esophageal sphincter, peppermint oil is generally contraindicated in individuals with hiatal hernia or serious gastroesophageal reflux disease. Because it has been known to start periods, peppermint oil should not be used while pregnant.
What are the side effects of Mentha piperita?
Heartburn, dry mouth, nausea, and vomiting are a some of the negative effects that peppermint can produce.